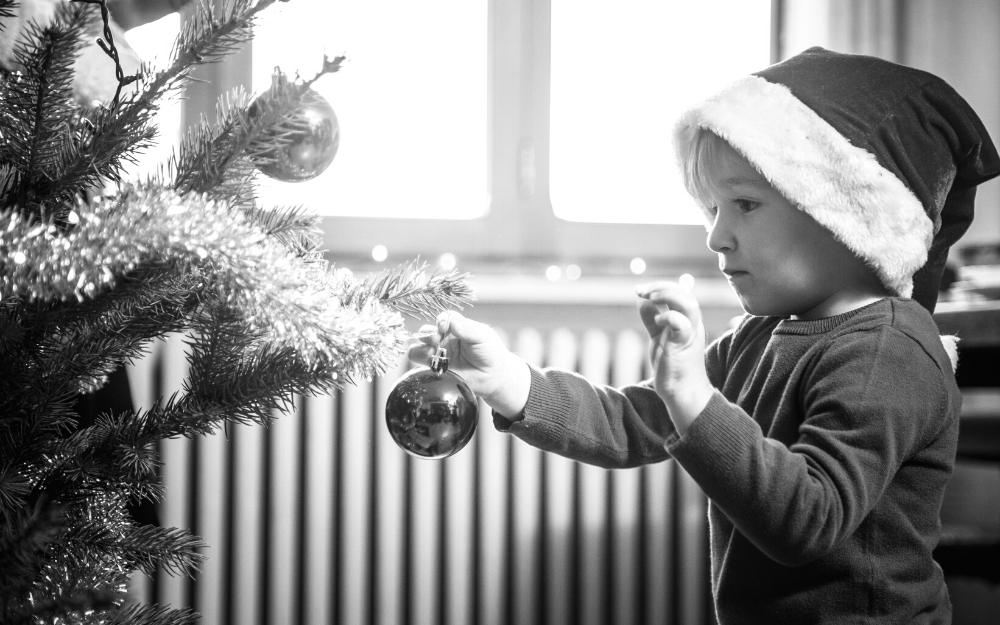 We are well and truly into the holiday season, the kids have finished school, decorations are up and shoppers are frantically running around trying to find those last minute presents. If that wasn't enough to keep you busy, separated parents also have to consider the parenting arrangements for their kids, which unfortunately at times can be difficult.
We have put together some basic tips leading into the crux of the holiday season for separated parents to keep in mind:
Celebrate in moderation


.


We find that there are a number of allegations that can flow from excessive celebrations at Christmas and New Year's.If one parent has concerns that the other parents' celebrations may get out of hand, they may seek drug and alcohol screening as a pre-requisite for the children's visits.  This can be an onerous and invasive process, with collections requiring supervision to meet chain-of-custody requirements, and is administratively challenged by the routine closure of most legal offices as well as the Court over the festive season.Depending on the type of test sought, drug usage can be detected days, weeks or months afterwards.  Similarly, regular and ongoing use of alcohol will often appear on liver function tests regardless of whether a party abstains from drinking in the days immediately before the sample is taken.Tips: be mindful of the risks associated with excessive festive celebrations and keep celebrations discreet (especially around social media).


.

Travel


.


There is often a lot of travelling happening for the children over the Holidays but more so over Christmas Eve, Christmas Day and Boxing Day as people travel to see their extended family and then also travel to attend changeover.If you are going to be late to changeover for whatever reason, send a text message to let the other know you will be late.If you intend to travel with the children, let the other parent know where the children will be going so they are aware.Tip: being courteous never hurt anyone.


.

Communication is key


.


Parents should keep the communication between them as civil and respectful as possible. An ill thought out text message sent in the heat of the moment, is likely to create or escalate tension, as will a number of calls or text messages to the other parent within the space of minutes.Whilst this is likely to be unhelpful in making arrangements for your children, depending on the content and number of texts/calls, this could also give rise to a Domestic Violence Application.Tips: communicate only when necessary, and keep all contact respectful.


.

Quizzing children about what they did in the other parents care


.


Quizzing a child on the goings-on in the other parent's home is fraught with danger, as this can cause a series of problems for both parent and child. Children will often tell a parent what they want to hear, which can result in misplaced judgment, and usually escalates that parent's anxieties which is then projected onto the child.It also has the potential to unnecessarily involve the children in the separation, exposes children to tension, make them feel as though they need to protect a parent from another, all of which has the very real chance of causing them emotional and psychological harm.Tip: Avoid quizzing the child on the ins and outs of the other parent's home.


.

Social media


.


Finally, one thing that we do see a lot of is parents posting various content over social media of poor behaviour or posts that denigrate the other parent. Whilst you may have your account set to private and the other parent might not be your friend on Facebook, more times than not there is a distant friend that you forgot you had taking screenshots of the posts you are making.Avoid posting anything on social media to do with the other parent or the parenting arrangements. They have a funny way of making their way into evidence before a Court.Tip: Think before you post.
If all else fails, remember this rule of thumb: – if you wouldn't like the other parent to do it, think twice before you choose to do it yourself.
Have a happy, safe and hopeful stress-free holiday season.
If you find yourself going through a separation and need assistance please do not hesitate to contact Toowoomba Family Lawyer now.  We have an experienced and dedicated Family Law team who are ready to assist and give advice leading into the festive season.
This publication has been carefully prepared, but it has been written in brief and general terms and should be viewed as broad guidance only. It does not purport to be comprehensive or to render advice. No one should rely on the information contained in this publication without first obtaining professional advice relevant to their own specific situation.