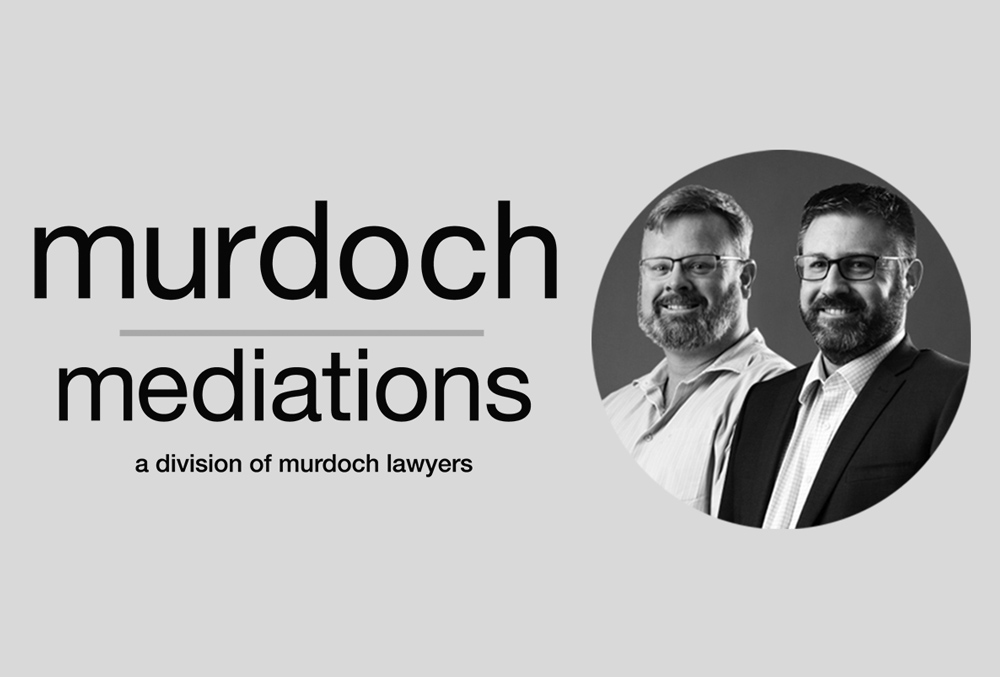 We are pleased to announce that Murdoch Mediations is now live!
Who?
Andrew Crooke and Dean Foley bring over 35 years of Family Law experience to separating parties looking to avoid the cost (emotional, financial and time) of litigation. Both Andrew and Dean are Accredited Specialists in Family Law and bring immeasurable experience to the breadth of Family Law issues.
What?
Our accredited mediators offer Mediation services tailored to each family's individual needs. As experienced litigators, our Mediators have the expertise to critically analyse positions and proposals, while facilitating a negotiated outcome for the parties.
When?
Our Mediators have limited availability in December and January, increasing into 2020. You can check our availability on our website, see Andrew's calendar here and Dean's calendar here.
Where?
All locations in Queensland, New South Wales and the Northern Territory.
Most importantly, Why?
There are countless reasons why parties should consider Mediation, however most of our clients cite:
Litigation can be onerous as it is often an expensive and lengthy process;
The impact of Court proceedings on the parties (and any children) is significant and ongoing;
Legal advice can be obtained before, during and after a Mediation, so there is no detriment to parties in electing to settle outside of Court;
Mediation can be conducted at the parties' desired pace;
The process is confidential, allowing both parties to put their best offers forward without fear of later retribution in the Court system;
Meditation is focused on facts and outcomes, as opposed to accusations;
Generally, the sooner parties reach a resolution, the less strain on the already severed relationship and other related parties, such as children and close family and friends; and
Mediation can offer a controlled environment for dispute resolution, as opposed to leaving personal circumstances subject to change, scrutiny and intervention of a Court restricted by time and the evidence before it.
We would like to thank everyone for their continued support and encouragement.
For more information visit the website at www.murdochmediations.com.au or contact us on 1300 068 736.