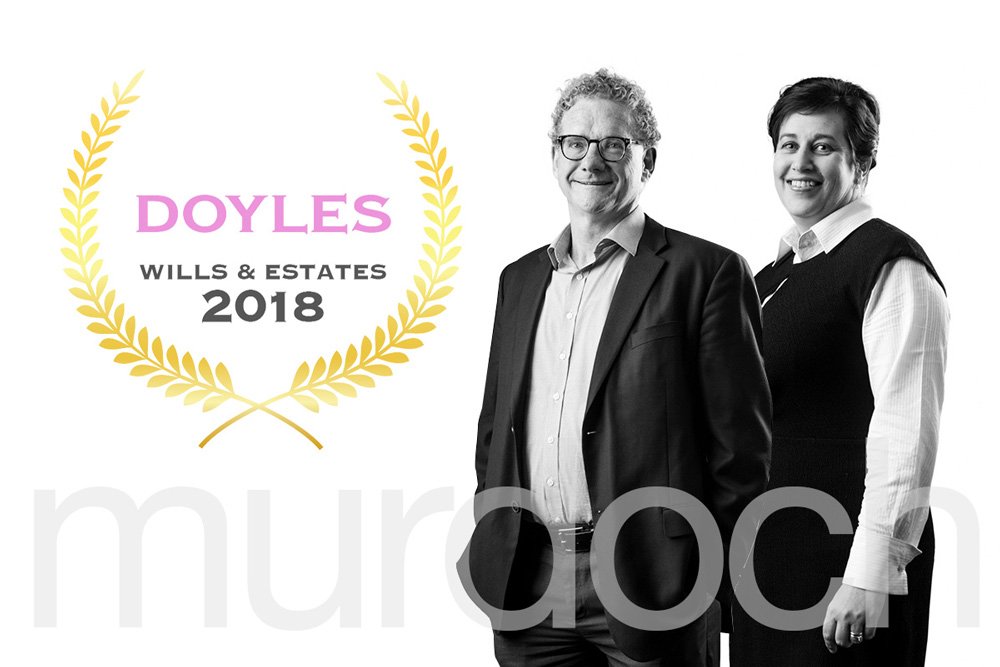 Murdoch Lawyers are proud to announce that Directors, Tom McVeigh and Leanne Matthewson have been recognised by Doyles Guide to the Australian Legal Profession as leading Estates, Wills and Succession Lawyers Queensland 2018.
Managing Director, Tom McVeigh says "While it is personally rewarding for Leanne and I to be recognised in the Doyles Guide for Leading Wills, Estates & Succession Planning Lawyers, acknowledgment should also be given to our dedicated and talented team of Estate & Succession Planning lawyer – Louise McCormack – who has been fundamental to our success.
It is particularly pleasing that Murdochs has 2 of only 6 lawyers practising in regional Queensland who have received this recognition – it certainly justifies the significant investment made in continually improving our level of expertise in this important area.
It is also pleasing to note that the award is determined by surveying not only legal peers but also other professional advisers like accountants and financial planners, who continue to support and trust us by referring their valued clients to us for estate and succession planning.
Our focus has always been and will continue to be, providing practical and affordable solutions to clients' problems in a way that they understand and appreciate."