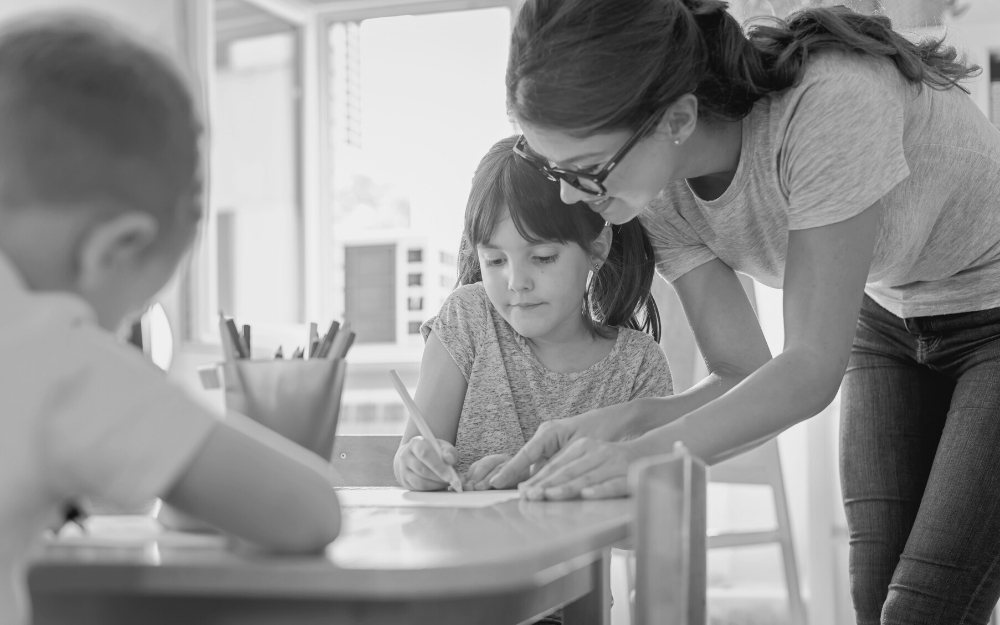 In Queensland, a Blue Card is required to be issued to people wanting to work or volunteer with children or operate a child-related business.  The purpose of the Blue Card system is to protect children.
The legislation that governs the issue of Blue Cards to applicants is the Working with Children (Risk Management and Screening) Act 2000 (Qld) (the Act).
The Blue Card system is administered by Blue Card Services, which is part of the Queensland Government's Department of Justice and Attorney-General.
There are a range of penalties for not complying with the Blue Card system laws, some of which are very severe. For example, an individual who works in a workplace with children without a Blue Card faces a maximum penalty of $66,725 or 5 years imprisonment.
If a Blue Card application is refused by Blue Card Services, the applicant receives what is called a "negative" notice. The applicant can make an application to the Queensland Civil & Administrative Tribunal (QCAT) to review the decision to refuse the application for a Blue Card and issue a negative notice.
An application for review must be made to QCAT within 28 days of notification to the applicant of the decision to refuse the Blue Card.
A negative notice is issued to an applicant in the circumstances set out in the Act, most commonly where the applicant has committed disqualifying offences, usually against children. There are also serious offences in respect to which, if the applicant has been convicted, there is a presumption against the granting of a Blue Card.
However, even if an applicant has not committed a disqualifying offence or a serious offence, section 221(2) of the Act allows Blue Card Services, where satisfied that the application is an exceptional case in which it would not be in the best interests of children to issue a positive notice, Blue Card Services must issue a negative notice to the applicant.
There is no definition of what is an exceptional case, and section 221(2) of the Act essentially provides a very wide discretionary power to Blue Card Services to reject applications for a Blue Card. If this discretionary power is not used reasonably and responsibly by Blue Card Services, it can lead to injustice being suffered by the applicant.
Thankfully, QCAT, in considering appeals by applicants who have had their Blue Card applications rejected by Blue Card Services on the ground of it being an exceptional case, provides some guidance on the issue.
The most important element of what comprises an "exceptional" case is what is in the best interests of children.
QCAT has identified both risk factors and protective factors that need to be balanced when considering an applicant's case for a Blue Card.
Risk factors
Past offences
Childhood history of abuse and neglect
History of broken parenting and family bonding
Loss of cultural identity
Earlier history of managing stress through alcoholism and dysfunctional behaviour
Opportunity for contact with children in future work who may be vulnerable
Protective factors
Narrow time frame of the offending behaviour
Age then, and now, with increasing maturity
Candour in acknowledging offences and vulnerability
Lack of resentment and blame on others
Acknowledging responsibility
A protective and successful parental role
Effective stress management post offence
Stable relationship
Social and community interaction
It is also very valuable, in relevant cases, for QCAT to have a report from an experienced psychologist in respect to the applicant. Reports should cover the applicant's upbringing, criminal history, the applicant's personality, insights into offending behaviour, any other relevant issue, and then an assessment by the psychologist of the applicant's risk to children.
If you require a Blue Card and your application has been rejected by Blue Card Services, you should take urgent steps to obtain expert legal advice about your rights. As mentioned, you only have 28 days to appeal such a decision to QCAT.
If you would like legal advice regarding the above, then please contact our Toowoomba lawyers experts at Murdoch Lawyers on (07) 4616 9898.
This publication has been carefully prepared, but it has been written in brief and general terms and should be viewed as broad guidance only. It does not purport to be comprehensive or to render advice. No one should rely on the information contained in this publication without first obtaining professional advice relevant to their own specific situation.