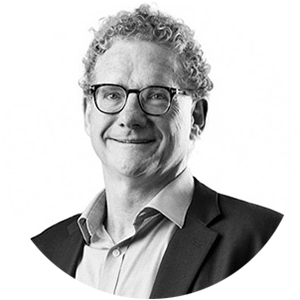 Tom McVeigh, Managing Director Murdoch Lawyers
Over 30 years' experience with clients estate planning and business succession needs
Principal Areas of Practice
Estate Planning
Providing peace of mind to clients by:

Making sure wealth is transferred to the next generation so that:-

It is protected from possible relationship breakdown
It is protected if a beneficiary becomes bankrupt
It is kept in the family bloodline if a beneficiary dies unexpectedly
Any tax losses are kept to a minimum with the opportunity to save tax in the future

Addressing the needs of family members who have disabilities
Structuring clients affairs so that there in minimal risk of someone brining a claim against the estate
Ensuring beneficiaries who may suffer from an affliction on life, drug addiction, gambling addiction or are just not good with money are looked after

Business Succession
Facilitating the transfer of a business to the next generation making sure:

All parties concerns are addressed
Tax and stamp duty costs are kept to a minimum
The assets are protected from possible relationship breakdowns or financial failure
Professional Experience
Structuring an estate plan for a wealthy business owner so that the inheritance received by his daughter was protected from a matrimonial property settlement
Establishing a testamentary trust so that the grandchildren of the deceased were able to be educated in private schools from tax saved
Ensuring that an inheritance was able to be used to provide supplement income and other benefits to a beneficiary who was bankrupt
Making arrangements so that a substantial inheritance was used to provide accommodation and income for a beneficiary who would have otherwise wasted it
Facilitating a family succession plan so that the parents children who were involved in the business and the children who were not were all comfortable with the result
Structuring a client's affairs so that many thousands of dollars were saved in tax
Industry and Community Involvement
Board Member – Toowoomba and Surat Basin Enterprise
Education and Qualifications
Bachelor of Law, University of Queensland
Graduate Diploma Legal Practice, Queensland University of Technology
Awards and Recognition
Doyles Guide to the Australian Legal Profession
Recognised as a Leading Wills, Estates & Succession Lawyer for Queensland & Australia 2018
About Murdoch Lawyers
Murdoch Lawyers has looked to set itself apart from a typical general practice law firm. Our view is that by specialising and
adopting a commercial and practical approach to client's issues we are able to deliver the best legal advice to our clients,
quicker than our competitors.
As part of this we also see that properly understanding our client's issues and needs is critical to delivering good value in our legal offering. Our primary obligation is then to find out what your concerns are and looking to achieve a cost-effective result
The Murdoch Experts Advantage
Our clients are serviced by talented senior lawyers who, free from the constraints of the conventional law firm structure, are able to provide exceptional, personalised service at the value level our clients require and expect. For us, it's about offering long-term solutions and professional guidance in a seamless legal offering tailored to the needs of our clients.